Lifestyle Services - Dial-a-Dinner
Healthy eating for everyone
Our dial-a-dinner meals are prepared each day from fresh using local produce and our meals are never frozen.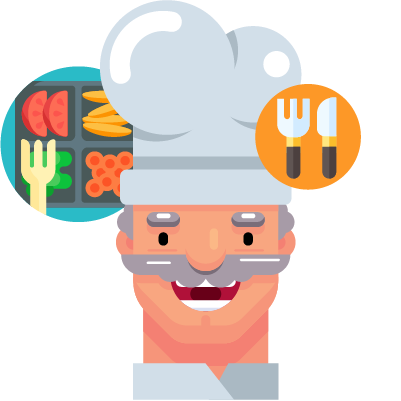 'Homecare is a lifestyle'
A local café produce our high quality, fresh, homemade, hot meal service, available to anyone, customers or not, with free delivery direct to your own home; Monday-Friday.
Our service is person-centred, meaning you personalise your service as much or as little as you like. All the dial-a-dinner menus are designed around you, while ensuring the highest recommended nutritional standards. We offer traditional favourites to speciality dishes and cater for special dietary, cultural and religious requirements.
We also understand the importance of eating as a social activity, so we offer a unique group booking service, where, for example, community centres or a weekly 'get together' can order meals as a group.
Many people throughout Rossendale Valley enjoy our dial-a-dinner meals every day, for a taste of what makes us a popular option call 0300 124 5004 and order today.
Speak to Our Carers Today
We are always available if you wish to talk to a member of staff and request further information.
If you'd like us to keep in touch with you, sign up to receive news, case studies and events by email: