Lifestyle Services
Community Care Worker Role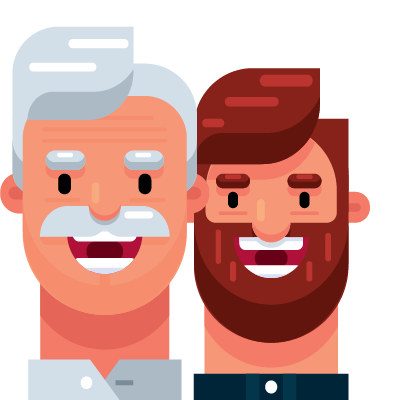 Job Title: Community Support WorkerOlder Adult Care
Providing full 'wrap-around' care.
Reporting to: The service manager, care coordinator or supervisor in charge
Job Purpose: 
Supporting customers to live well, to be active, to eat well and to stay safe and warm and to live happy and meaningful lives.
Support people who need help throughout the day to remain safe and as risk free as possible. The customers are all supported to be the best they can be. And to promote them take responsibility over their care and support.
Team members who believe life is for living and who want to make a difference to people's outlook on life.
To deliver care to service users as directed by the service user care plan for that individual, reporting any changes or concerns to the senior in charge or other nominated staff. We want people who are supportive and able to support older adults to feel valued and important.
Key requirements:
To be enthusiastic and passionate about your role.
Self-Managing and follow a work schedule and be responsive to changes.
High Work Ethic & Team Working
Integrity, reliable, reassuring, respectful and a positive attitude
Good time management
Ability to Communicate Clearly, report both verbally and in writing on service users' general condition and well-being
Able to record accurate and factual records, complete detailed and relevant daily records at every visit and complete medication administration records accurate and clearly.
Complete all induction training and all in house and online training as and when required to keep up with job role mandatory compliances
Monitor risk, and be able to react to verbal instructions, report accidents and incidents to the senior staff member on duty
You will take responsibility for completing the duties each customer has agreed to have support with, and you take pride in the work and huge life changing differences you are able to make.
Maintain a clean and safe environment for service users and staff
Make beds and use pressure care aids as prescribed and directed for services user to maintain good skin integrity- report any concerns to the senior staff member on duty
Assist in the collection of specimens and samples
Assist service users in maintaining their personal hygiene and dressing throughout the day and support them to maintain good skin integrity.
Care of service users:
Assist in the care of service users through the delivery of individual planned care programmes
Promote independence and dignity of service users
Assist in enabling service users to live their chosen lifestyle
Talk and listen to service users
Participate in social activities directed at benefiting service user's quality of life
Report any complaints to the senior in charge as soon as they are made
Providing care for care at home, reablement and crisis care clients
Other duties:
Undertake NVQ level 2 training in Direct Care if not already qualified
Undertake such in house and external training which is appropriate to your role and has been identified through training needs appraisal
Always maintain confidentiality of information 
Work within the policies, procedures and guidelines of the Quality Management System
Any other such duties may be from time to time required to ensure the safe running of the service and delivery of appropriate care to service users.
Job role details:
Be able to work on a shift pattern.
07:00-14:00- morning and dinner shift
16:00- 22:30- tea and bed shift
Must be available to work alternate weekends and we have a 30 minute tolerance at either side of each shift due to the flexibility of the job role`                      
We use a digital system. This gives you accurate and up to date information.
Be a car driver and have access to a vehicle whilst on shift
Have a working smart phone to communicate and document whilst on shift
Mileage contribution discussed at interview
There are field based supervisors on hand to support you
6 weeks leave a year on pro rata
Workplace pension
Full mandatory training provided and opportunities for further personal development
Paid holidays
Paid DBS
Uniform and ID badge provided
Free online and in classroom training and induction provided
You will have a mentor to support you during your induction
Opportunities to progress within the company
Flexible working patterns
Job Types: Full-time, Part-time, Contract, Permanent
Salary to be discussed at interview
COVID- 19:
Must be willing to wear full PPE provided
Weekly covid-19 testing
Opportunity to have the covid-19 vaccination
Speak to Our Carers Today
If you'd like us to keep in touch with you, sign up to receive news, case studies and events by email: