Being a reliable and trusted North West home care provider and one of the top care companies in Trafford means that here at Lifestyle Homecare we are often asked who the top home care agencies in the Trafford area are. Now of course, we like to immediately reply with a smile and say, "well that'll be us, obviously", but we realise that home care provision is fast becoming a service that is in high demand throughout the U.K. and there are lots of great services to choose from. The Trafford area being no exception!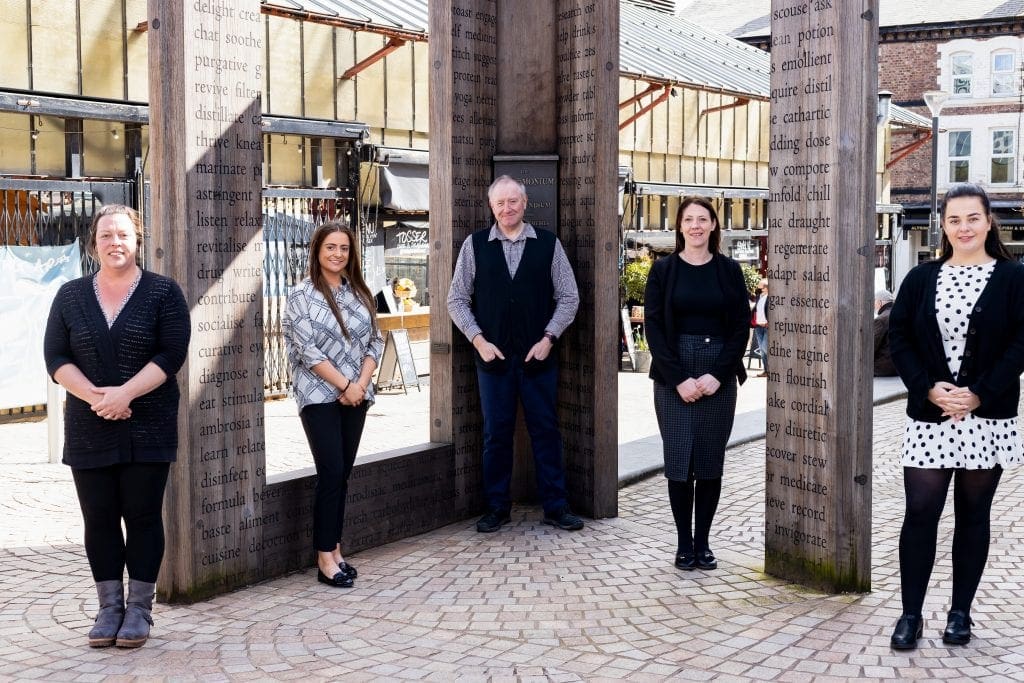 And when you are looking for a top care company in Trafford, it's important to compare a variety of organisations so that you are able to make an informed choice based on the personal needs and requirements of you or your loved ones requiring a Home Care service. So, we decided it would be a good idea to do a bit of research on your behalf and find out who the top care agencies in the Trafford area are.
What Should I Look for in a top care company in Trafford?

When you are looking for a home care provider, here at Lifestyle Homecare we recommend you set yourself a checklist to compare the very many organisations that provide home care services.

This checklist is obviously very personal to you but should include things like what kind of care you require, how many visits will be required, and of course, details of all charges, and the terms and conditions of the home care provision. In addition, it's a good idea to check how the Home Care agencies you are thinking about for you or your loved ones
recruit their carers', whether they provide continuous professional development for their staff, if they have specialist provisions for specific mental health conditions as well as physical needs, and what level of industry rating the home care provider has been awarded from the Care Quality Commission, (CQC).

Right At Home, Trafford
Right at Home for example, who provide home care services in South Trafford were awarded a rating of 'Good' from the CQC in their last report (this may change so see their most up to date report here). Their caregivers are selected for their 'caring nature' and receive a 'comprehensive training' prior to a client match, which is always good to know, and something to look out for when choosing a top care company in Trafford.
Kind-Hearted Care Limited
If you are thinking about specialist services, Kind-Hearted Care Limited run a service called Head Home Office, they are based in Stockport, and they too, are rated as 'Good' by the CQC.
They specialise in care for over 65's and offer dementia services, care for mental health conditions, as well as people with
physical disabilities.

Bluebird Care
Once you have decided on your home care provider, it is important that they carry out a home-based assessment for the person or people who are going to be receiving the care. Bluebird Care, based in Altrincham, takes this process particularly seriously, even taking into account any pets you or your loved ones may have! It is a widely researched fact how animals help with social isolation especially for the elderly, and Bluebird Care offers to match as closely as possible their caregiver as somebody who 'enjoys and understands animals' when you choose them to provide a home care service.
Harbex Nursing
And whilst we are talking about home care assessments, Harbex Nursing is committed to supporting people to live as 'independently as possible in their own homes'. Their Support Work enables people with emotional or physical difficulties to become empowered in their own environment throughout the South Manchester region.
Of course, home care assessments and Industry-standard ratings from the CQC are just the tip of the iceberg when it comes to choosing a Home Care Service provider for you or an elderly relative. You may also need to consider about how you will be paying for the care you receive at home and whether you will be entitled to financial support, how to spot the onset of certain conditions which may mean a change in the level of care, and if you need to make home adaptations to make living at home still possible.
There's lots of advice available when you are looking for a home care Agency to provide care in your own home. And don't forget to talk it through with other family members or a close friend who you know will remain impartial and have you or your relative's best interests at heart.