"Thank you so much for all the loving care you gave to my husband during his last week at home. Your team treated him so gently, patiently and lovingly. We are both so grateful at what could have been a very stressful time"

Lumb
We all like to feel independent, but as we get older or if we suffer from ill health that independence can sometimes be lost. There may be certain things that we are no longer able to do for ourselves, and that might affect our ability to take care of ourselves within our own homes. Most of these things are generally essential to the quality of life we lead, and can often include…
Taking medications correctly and at the right time
Running errands
Housekeeping
Food shopping
Meal preparation and cooking
Personal care
At home health care /physical therapy
While a few of these points may not be causing an issue currently, as time goes by they may become less feasible to carry out alone and a helping hand might be required. If you have family and friends able enough to help, this may not necessarily be a situation you want to enter into. They will no doubt have other commitments; work, a young family, or limitations of their own. Plus if you are looking at a long term commitment, a third party might be a better option than your friends and family.
In a nutshell, an at home carer will ensure that you have a daily routine that is as simple to deal with as possible within your own surroundings. They will certainly assist you with your medications, your day to day duties, and also be someone to fall back on when things get tough. While it is the carers duty of care to make sure that you are staying in a risk-free and safe atmosphere, they are required to respect and promote your choices provided those options do not place your wellbeing or life in danger.
What are the benefits of receiving care in your own home?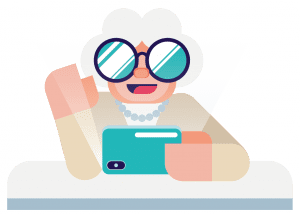 There are many benefits to staying in your own home as opposed to moving to a care facility. Apart from the obvious fact that you will have a professional, qualified and experienced individual looking after your health and individual treatment, you will also have the reassurance that when they are within your own home, you are their primary concern and their care duties are not spread over multiple people, as would be the case in a residential care home or facility.
If you are keen to explore the option of having your own at home carer but are worried about the cost – don't be! The notion that hiring an at-home carer is expensive is one of the greatest deterrents to people opting or at-home care – people believe it is a costly choice. The truth of the matter is that employing a carer to look after you at home sets you back a lot less per hour than it does to commit yourself to an assisted living facility. Utilising at-home care will ensure you stay in familiar surroundings, near your family, friends and social circle, who can lend you additional support. With assisted living facilities you can often be miles from home, and it could be difficult for visitors to travel to your new location. Having a carer removes that worry and you can be safe in the knowledge that family and friends can visit whenever you like, or even drop by for a chat and a cuppa.
Something we are all more than aware of at the moment during the Covid-19 pandemic, is the risk of infection. By staying in your home, you will be as isolated as you choose to be, whereas in a care home you will share the facilities with other clients where you may run a greater threat of infection.
So, to answer the original question that we started out with "What does an at-home carer do", the bottom line is they are your nurse, your physical therapist, your domestic aid, your friend and someone you can rely on. They will enhance the quality of your life, and ensure your time at home is quality time assisted by a care specialist, who has your best interest at heart.
To find out more about at-home care, hiring a carer and what your options are, get in touch with us on 0300 124 5004 or email us: hello@lifestyle-homecare.co.uk. We are a family-run organisation with offices Bury, Rossendale, Trafford, Lancaster providing care to Northwest. We specialise in person-centred care with flexible services to suit the individual. We'd be happy to share our expertise in supporting adults with a variety of care needs with you or your loved one.