When you are considering going down the route of homecare it can be a somewhat daunting task trying to figure out exactly the kind of care you want. Whether it be for a loved one or yourself there are many factors to consider in getting the best care you can. The best thing about home care is that although you may be at a point where you need an extra helping hand through the day, you are able to receive that in the comfort of your own home! No uprooting into an unfamiliar environment at a stressful time, but instead remaining comfortable and happy at home.
So what are some of the things that we recommend you look into during the process of considering homecare?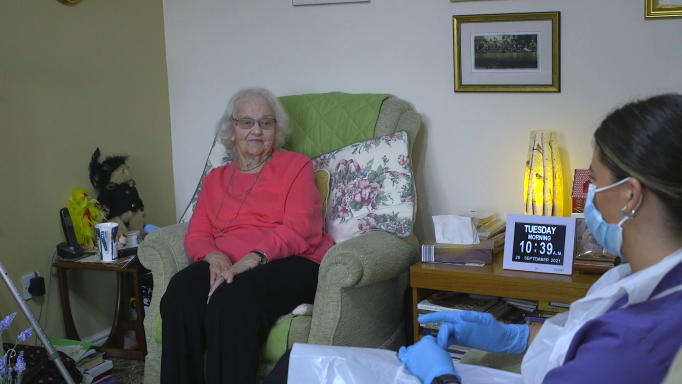 What services are provided
Every person is different and so of course the care needed is different from case to case. The first step is figuring out what kind of care you require and on what basis. Many people relate the idea of home care solely to older adults however, there are a multitude of services available across a large spectrum of people with varying needs.
In regards to what services are provided at Lifestyle by Homecare services the list is varied, we provide care for:
Older Adults
People with learning disabilities
Mental health
Reablement
End of life care
Residential services
24 hour care
When it comes to homecare it can be as simple as providing someone help doing everything that people do for themselves within their home. Our carers are able to help people through their morning and bedtime routines, give them their medications, cook for them or maybe all you want is just a social visit. Caring is all about flexibility and tailoring the care given to the individual needs of the client, no matter the complexity of the needs.
The cost of home care
The cost of home care varies depending on the individual needing the care each person is unique. This is something that is dependent on the level of care that is needed, typically this can be tailored to meet the needs of the individual and so there is no 'one size fits all' when it comes to price. But, once you have considered this, or if you have any questions about what kind of care would be needed, all you have to do is ring up for a consultation chat where you can then get an accurate quote that best suits you.
Qualifying for home care
It can be hard to make the decision personally about whether or not homecare is something that is needed at any given time. The Lancashire County Council (LCC) will visit you to assess your needs and find out what support you need. If it is determined you may need homecare, a financial assessor will visit you and will work out how your care can be funded. The important thing to remember is that homecare is not a consequence, it is simply a lifestyle choice!
Who pays for home care services
Funding can vary from person to person and council to council. But do not worry! Simply, by carrying out a little research and utilising resources available to you, your options become clearer and easier to understand. If you need homecare you may have to contribute towards the cost. A financial assessment will be completed by the Lancashire County Council (LCC) upon the determination that you may need home care. This will be to work out exactly what your contribution towards your care should be; this will be calculated according to strict legal guidelines. You may not be required to pay all of your income towards your care. There are also other ways in which homecare can be funded.
Contact Us
If you still want to find out more about the services a Home Care Agency can provide, or you are thinking you may require the services of a professional Home Care Provider, you can contact us here or call 0300 124 5004 to speak to one of our friendly team in confidence. Rest assured we will work with you to ensure you or your relative receive the very best in Home Care Services and will be
able to offer a tailored service to meet your needs.