If you, or a relative, are recovering from a bout of illness, or you are finding it more challenging to cope with everyday tasks in the home, you may want to consider some sort of care provider to support you during this time. And whether it is just for a period of respite, or you are thinking of more long-term care, there are a few different options to think about. Most people want to retain as much independence as possible and going into a care home would be a last resort. Thankfully, there are lots of Home Care Agencies and professional Home Care Providers who work hard to make sure you are able to remain in your own home, even if this doesn't seem possible at the time. So, what services can a Home Care Agency provide?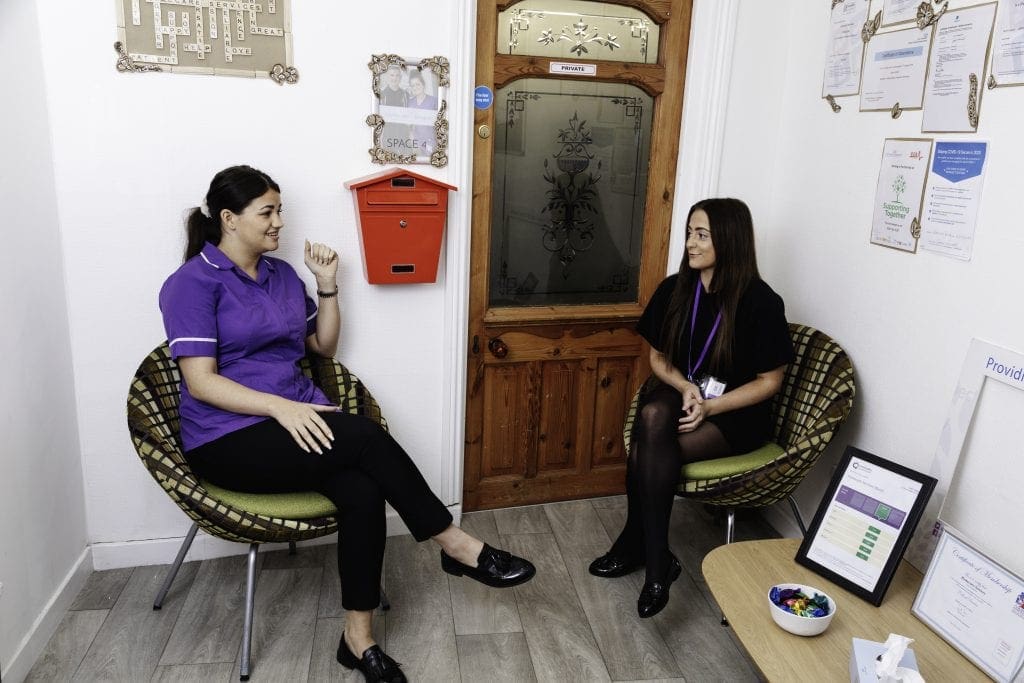 Home Care is a Lifestyle Choice
Choosing a Home Care Provider to deliver their services is much more than having somebody come in to provide health care or to do a few chores around the home.
When you choose a Home Care Provider, you are making a lifestyle choice to retain your independence and maintain your quality of life through improved health and social outcomes delivered in a place of your choosing. And given the choice, most seniors want to remain in their own homes for a variety of reasons, not least of all the emotional impact that it would have to move and leave all of their cherished memories behind.
That said, it is important to get the right care in the home to ensure you maintain the balance of an independent lifestyle with a quality of life that is socially acceptable if your health has deteriorated, or you are finding it difficult to manage on your own. This is where a professional Home Care Provider can offer a range of expert services to support you.
What Services Does a Home Care Agency Provide?
The level and variety of services a Home Care Agency can provide very much depends on the needs and requirements of the individual. If it is short to mid-term care following a prolonged stay in hospital, it may be that you want to rebuild your confidence to continue managing in your own home. A reablement service can have a profoundly positive impact on reducing the need for long-term conventional care in the home by focusing on 'doing with' rather than 'doing for'.
This service will boost self-esteem in the client by offering reassurance that you are still capable of doing the things you want to do independently. And a professional Home Care Provider will work with you on identifying your strengths whilst targeting the areas where you need the most support. In addition, if you have been physically ill for a sustained amount of time, this can impact a person's mental wellbeing.
Living with poor Mental Health is something that can have a debilitating impact on your overall lifestyle. A professional Home Care Provider has expertly trained staff who can deal with a wide range of mental health issues or long-term conditions.
They can provide services that will support people maintain their dignity even when they don't feel great. And whether it's helping with personal appearance, taking on household chores, or ensuring the right levels of medication prescribed by a GP are sustained, a professional Home Care Agency will offer a person-centred approach to anybody coping with poor mental health.
Palliative Care is another service professional Home Care Providers can deliver. Knowing you or your loved ones are being treated with dignity, compassion and professional care is a great comfort
towards end of life. And spending our final days in our own home, surrounded by loved ones and our own belongings offers a peaceful and quality way to end our lives. A Professional Home Care Provider will work with you and follows guidance from the National Institute for Clinical Excellence, (NICE), when it comes to end-of-life care.
What the Experts Say About the Need for Home Care
In their report Housing in Later Life, AGE UK highlight that 'older households', i.e. those over 65, will make up almost half, (48%), of all households by 2026.

Furthermore, there is strong evidence to support an integrated approach between Clinical Commissioning Groups, (CCG's), Health and Wellbeing Boards, (HWBB), GP's and Support Agencies in facilitating home health care and independence for people in later life. And a professional Home Care Agency should be able to demonstrate how they collaborate in a multi-disciplinary approach towards delivering care services in the home.
Contact Us
If you still want to find out more about the services a Home Care Agency can provide, or you are thinking you may require the services of a professional Home Care Provider, you can contact us here or call 0300 124 5004 to speak to one of our friendly team in confidence. Rest assured we will work with you to ensure you or your relative receive the very best in Home Care Services and will be
able to offer a tailored service to meet your needs.